Jan 26, 2021 03:19 PM Central
Annie Nakasato
That is a question posed by author Barbara Brown Taylor. It is so easy to focus on the negative and what is going wrong all around us. I love the intentional thoughts that I have when I ask myself what is saving my life right now.
As we make our way straight into the middle of winter, I ask myself this question. I love that I can answer this as philosophically or silly as I please. I can even do both here, because it's my blog! Here are some of my answers.
The series Schitt's Creek is saving my life right now.
I honestly can't tell you why I never got around to watching it until recently. My girls and I have gotten into a routine of watching a few episodes each night. It is so cathartic to laugh when times are hard and this show is sooo funny! If you haven't watched it yet, get yourself over to Netflix and get your binge on. It is absolutely worth it!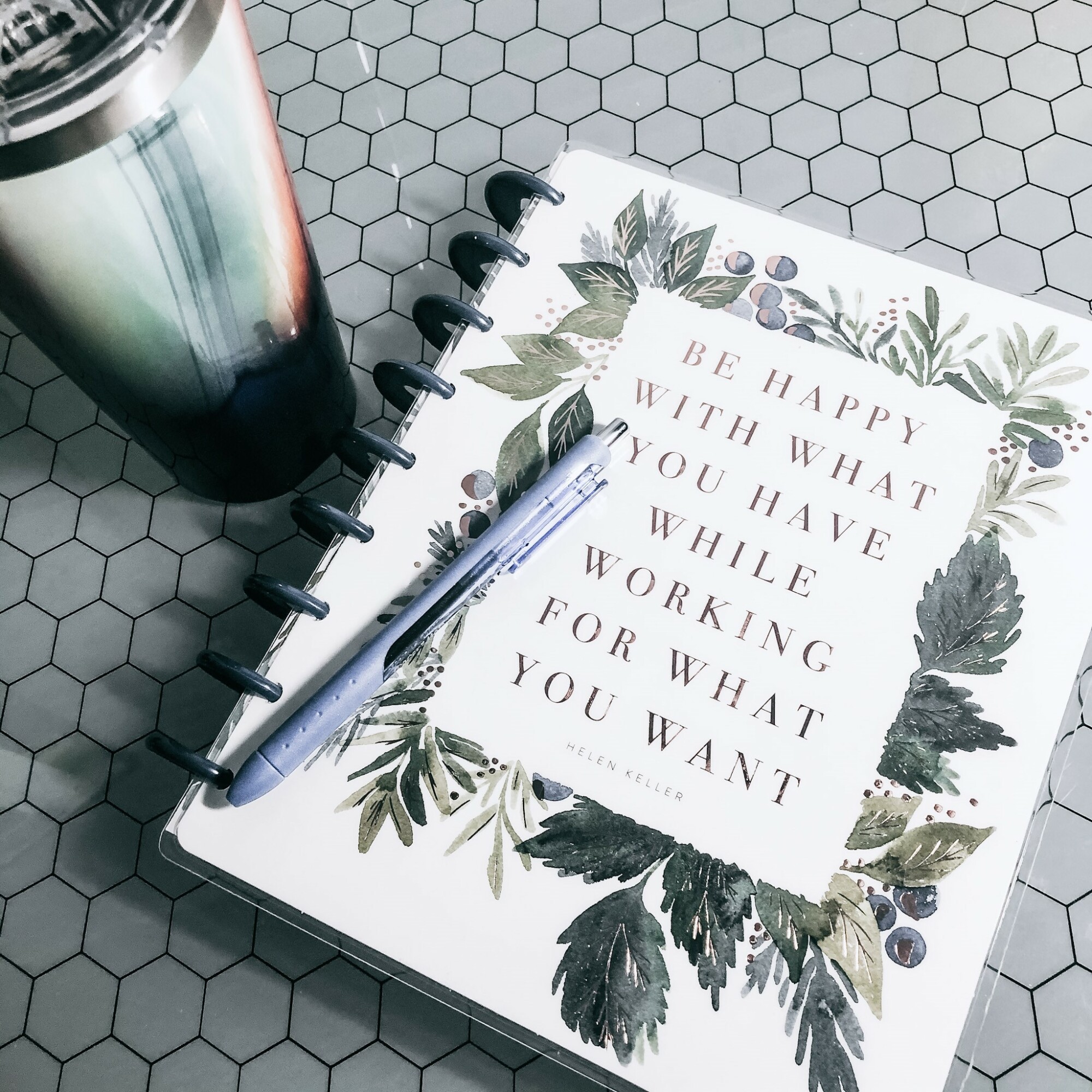 My planner is saving my life right now.
Getting ready to move again from our rental into our own house means that we are scheduling all kinds of things from utility hook ups/shut offs to internet installation to movers to house and carpet cleaners to appliance delivery. It's a lot to get our minds around and if I didn't have a place to write it all down, we'd be in trouble.
Our Ninja Foodi pressure cooker/air fryer combo is saving my life right now.
We got one at Christmas and are loving making new things in it. We are using the air fryer more than anything and I'm loving how crispy everything gets. When new appliances bring you joy, you are definitely adulting!
My kids are saving my life right now.
They are at such fun ages being 16 and 19. We have some of the most amazing conversations about anything and everything. I feel like they keep me young while at the same time reminding me of how old I really am when I get to explain "how things used to be." Their minds were blown when I came across an old manual from a flip phone. First of all, there was a manual? Second of all, how did you text on that thing? Ah, yes, the good old days!
Finally, my bathtub is saving my life right now.
Even amidst our impending move, I need to take baths for my own sanity. Perhaps it is even more important because of the impending move. My bathtub is a space for me to get away and just be. I set up my diffuser, add Epsom salts to the tub and my tension and worries just get soaked away. I wrote a whole blog post about How to Add Some Zen to Your Bath if you missed it.
There is so much to be grateful for, even when things are not going as planned. What is saving your life right now? Share in the comments below.
I included this very same question periodically in my new journal: Journaling Through the Year. If you are looking for a user friendly way to tiptoe into the journaling world, you will love this new journal. Check out all the details here.
Disclosure: This post may contain affiliate links. That means I may make a small commission from any purchases using the link at NO cost to you. All opinions are always completely my own.
Want to subscribe to my blog so you don't miss a thing? Click here and I'll shoot you an email whenever a new blog post lands.