07/28/2020 11:00 AM Central
Annie Nakasato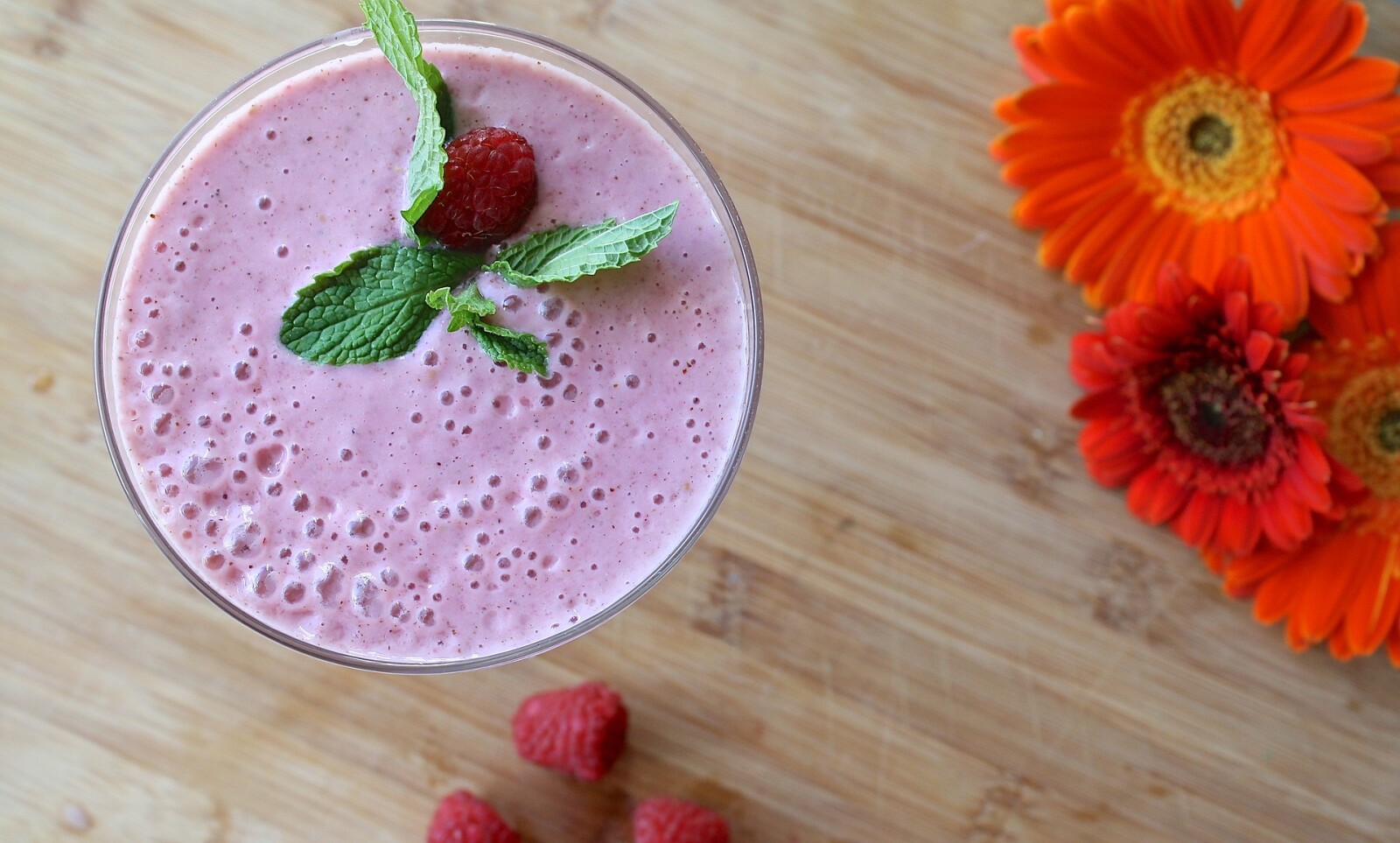 I love drinking fruit smoothies. I started making them daily some time ago. I have found that it is an easy way for me to make sure I'm getting enough fruits and veggies in my system, even on the busiest of days.
I used to pull out all my ingredients, mix everything up and then put all the things away, washing the measuring containers daily. You know how frozen fruit starts to thaw on the kitchen counter? Well, then when it refreezes, you get these huge chunks that solidify together. They are a pain to break up so your ingredients will fit into the blender. Plus, if I was feeling lazy, I would go for shortcuts that mean I am not getting all of the goodness that my smoothie was meant to be. I knew there had to be a better way.
Here's what I do now to prep my smoothies for a week, or more. I love this system, because I don't have to think that hard, and I can just toss the container into the dishwasher or give it a quick wash by hand. Easy peasy!
Cast of characters:
Containers for each day - I love the ones that come in a pack of 3 and hold a pint. I have an assortment because I have accumulated them over time.

Frozen fruit to suit your style - I use a huge bag from Costco to get the most bang for my buck. If I see some on sale at the grocery store in a fun flavor, I will pick them up and put them in the freezer.

Baby spinach - I like how these freeze with the fruit.

Seeds - If you like to put flax seeds, or anything of that sort into your smoothies, this is a great way to simplify your process.

Juice/water - My favorite liquid mix starts with a superfood antioxidant drink, a splash of orange juice, and then the other half is water.

Protein powder - I like one with collagen to help this mama's joints.

Blender - My favorite is the Ninja Nutri Pro

The process:
Set out all of your containers with the respective lids. I realize this task alone will be a challenge. That's why I love the multi-pack small containers. They mix and match well.

Use a 1 cup measuring cup to scoop one cup of frozen fruit into each container. If some scoops come out uneven, you can top them up before moving on to the next step.

Add a handful of baby spinach to the top of each container. You are going to want those nutrients. I really don't even taste the spinach. Unless you put in a ton, your smoothie is not going to turn green.

At this point you can measure out any flax seeds, or dry ingredients you want to top off with. I prefer to add my protein powder daily as I mix things up, because the powder doesn't come out of the containers as easily as I would like after being in the freezer. You know I'm all about easy, so you know that's a no go for me.

Add lids to your containers and put in the freezer.

Put away all your ingredients, clean up your scoops, and the counters.
Daily:
Put the liquid ingredients into your blender. I use 2 ounces of my favorite superfood antioxidant drink, a splash of orange juice and then fill the rest with water up to about the 10 ounce mark. I used to measure, but I'm lazy, so I guesstimate based on the marks on my blender. You can measure if you want to, especially as you get used to the process. I top up with water because I know that the fruit will add plenty of sweetness, so I don't need a fully juice based smoothie.

Take out one of your premade containers and dump all the ingredients into your blender.

Add a scoop of ice. You may have to play with the amount you use. If you use too much, your smoothie may be really thick and brain freeze central. Too little and it will be more of a juice type drink and less like a smoothie. Go with your preference!

Add your protein powder.

Mix away!

Enjoy that nutrient packed smoothie as an after workout drink or morning get up and go beverage.

Easy cleanup - Toss the containers in the dishwasher. Rinse the blender out before the fruit has a chance to dry on the sides.

There you have it! One of the things I like about this plan is that I can tweak things as my tastes shift. I can have a few different fruit mixes that I alternate throughout the week based on my daily preference.
What are your favorite fruits to include in your smoothie?
Want to learn about how this teacher mama kicked the soda habit? Grab my guide here.
Disclosure: This post may contain affiliate links. That means I may make a small commission from any purchases using the link at NO cost to you. All opinions are always completely my own.
Want to subscribe to my blog so you don't miss a thing? Click here and I'll shoot you an email whenever a new blog post lands.