Jun 11, 2021 06:10 PM Central
Annie Nakasato
My mint plant is growing like gangbusters in my backyard. If you know me, you know that it is growing despite me, not because of me. I planted a tiny starter mint in this pot and plopped it on my back patio. I watered it daily while it was getting established. It gets some residual spray from the sprinklers and even some rain water when the wind blows. Now, I just water the pot when it looks like it is starting to wilt. I have way more mint now than I really know what to do with.
My first thought with the mint was…. Mojitos! I love a great mojito and I have the tools to make them at home. Grab my favorite muddler here. So, I got some rum and limes and I was in business. There are many, many recipes for mojitos, so I'll share my favorite one here.
Homemade Mojitos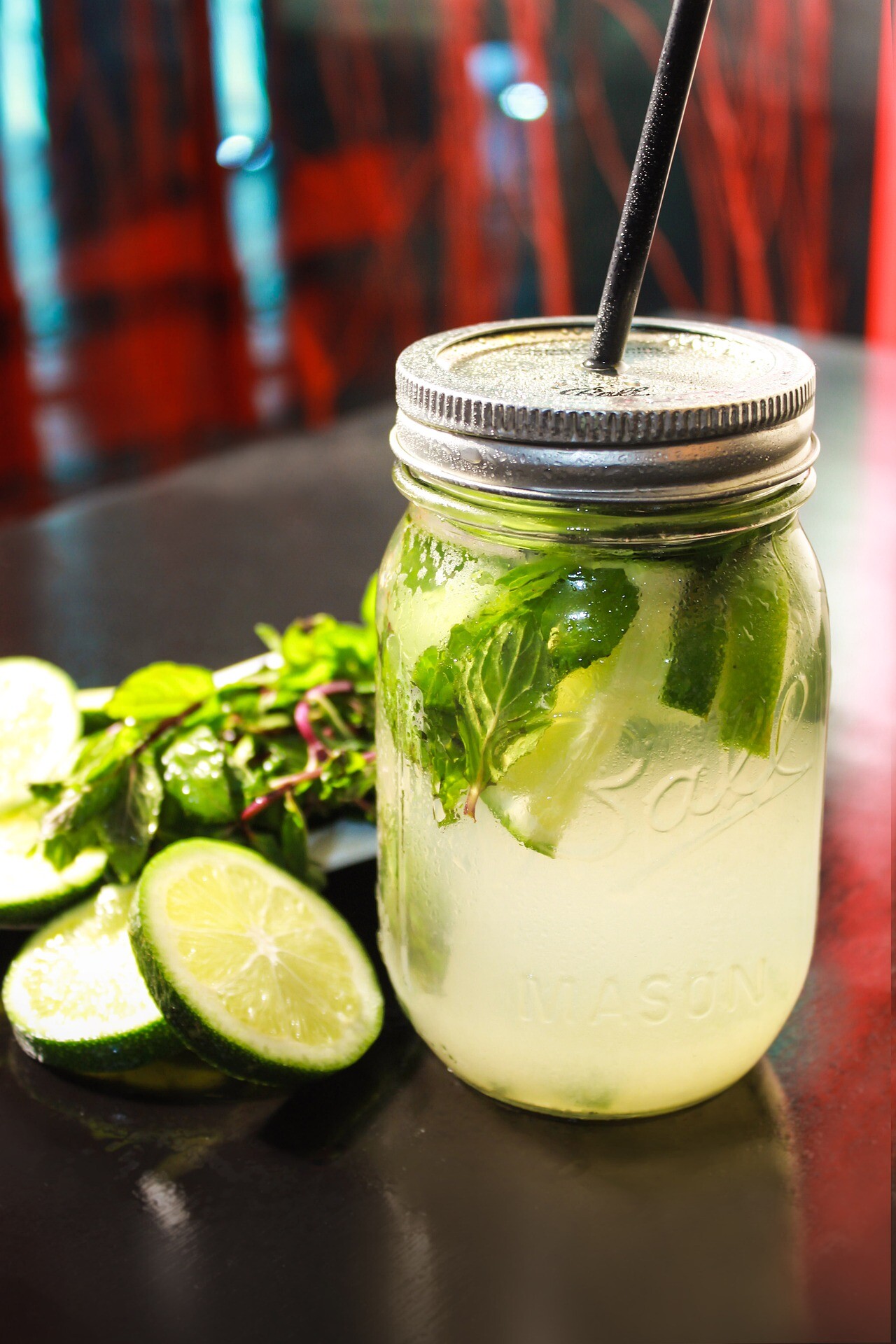 Ingredients
6-8 mint leaves

Juice from one lime plus slices for garnish

Splash of simple syrup

2 ounces rum (omit to make a mocktail)

Lemon lime soda or sparkling water
Instructions
Muddle the mint leaves, lime juice, simple syrup and rum in a cocktail shaker.
(This is very similar to the one I own.)
Add ice and shake for about a minute to cool completely. Strain over ice in glass and top with your favorite lemon lime soda or seltzer water. Garnish with a bit of lime and a fresh lime wedge.
My favorite is to do about half soda and half lime sparkling water. That way I get a touch of sweetness without too much added sugar.
Depending on the day, I'll add some fresh mango to my cocktail shaker before I muddle the mint. Delicious! Another fun option is to add in about ¼ cup of pineapple juice before adding the sparkling water and you will have a pineapple mojito. So many amazing options!!
I have discovered that this works well as a mocktail as well. I can get the refreshing taste without the alcohol. Hello day drinking on a hot summer day without the repercussions!
**Special note if you are not accustomed to cocktail shakers: Do not be tempted to put the carbonated water in the shaker. It only sounds like a good idea until you realize you are basically shaking up a can of soda. You can thank me later! (Unless of course you want to deep clean your kitchen including the ceiling. You do you!)
So, this got me thinking about what else I could make as a mocktail that would taste just as delicious. This time of year lends itself to plentiful fresh fruit and herbs. Capitalizing on all that freshness, is the way to build any recipe.
Here's a few recipes I found that sounded great on the interwebs…
Blueberry Mint Mocktail, Grapefruit Rosemary Mocktail, Mimosa Mocktail
Which of these recipes sounds like a winner to you? Share in the comments below.
Disclosure: This post may contain affiliate links. That means I may make a small commission from any purchases using the link at NO cost to you. All opinions are always completely my own.
Want to subscribe to my blog so you don't miss a thing? Click here and I'll shoot you an email whenever a new blog post lands.