08/18/2020 11:00 AM Central
Annie Nakasato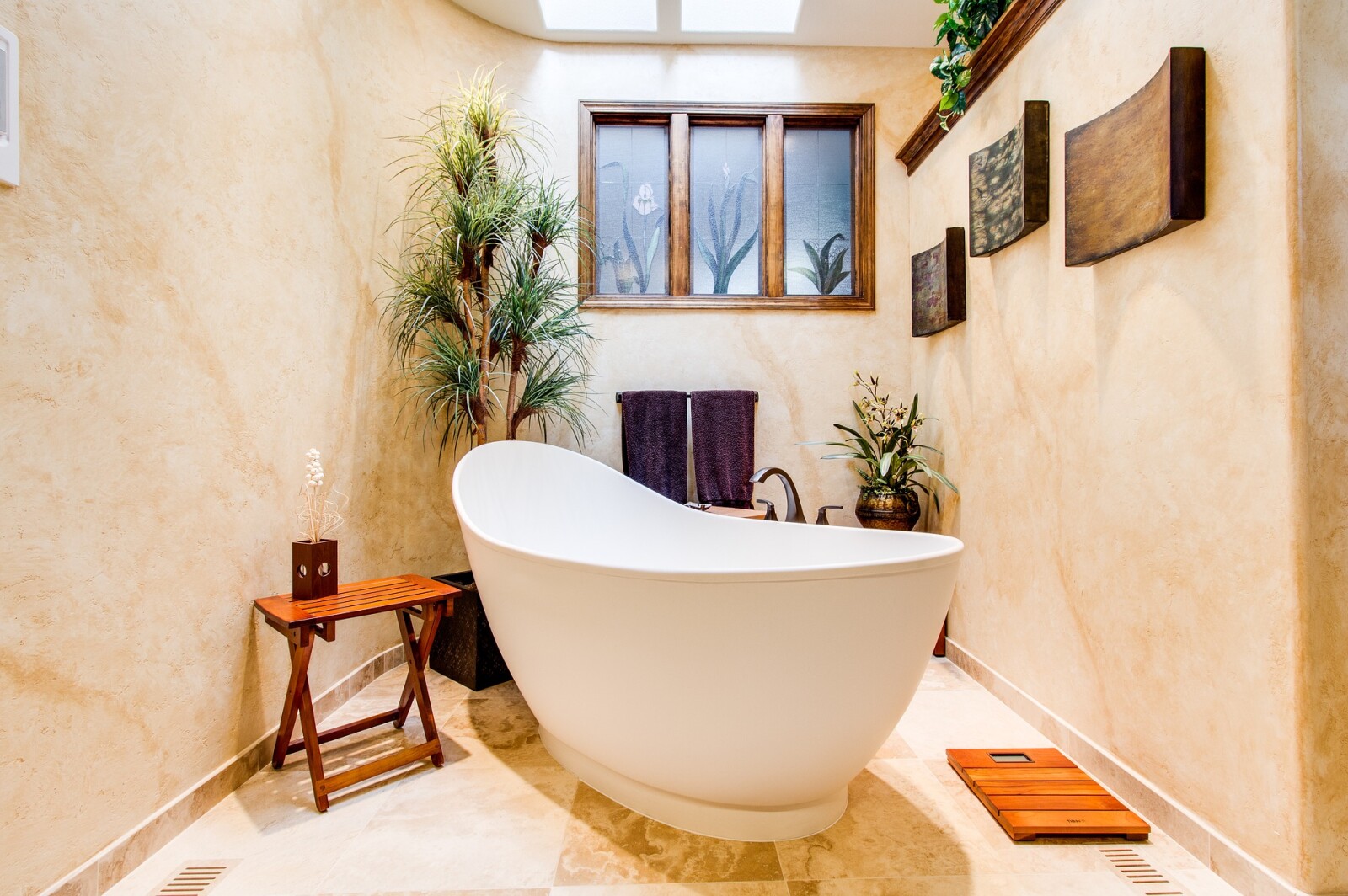 Are you a bath or a shower person? I am usually a shower person for the day to day, but I looooove me a good soak in the bath. Baths give me time to relax, recharge and just block out all the noise. (All the noise, noise, noise, NOISE! --for all my Grinch fans out there)
I used to fill my tub with all kinds of bubble bath and crazy concoctions to try and get that spa-like zen that I so desired. Now, I know that many of those concoctions were actually working against me with their artificial fragrances and yucky ingredients. So, I still take baths, but now my concoctions are homemade and actually have benefits for my whole body.
Setting the Stage:
The first key for me is setting the stage. When the kids were little, I would wait until I had them asleep or I would rely on my partner to be on point for all kid related issues. Bath time was not to be interrupted! In preparation for my bath, I would also give it a quick wipe down. I feel like this was kind of like tricking myself into cleaning that big ole tub, but whatever! I didn't want to be soaking with all the dust and hair that had accumulated. I once lit candles, but now I start up my battery operated ones. I love to have a diffuser running on my bathroom counter with a little eucalyptus and lavender in it. Ahhhh, I'm almost to zen.
Epsom Salts:
Then I mix up my Epsom salts to put in the water. I had heard of Epsom salts before, but I never knew why people used them. Here's the deal….Epsom is actually a magnesium sulfate that has a similar chemical structure to salt. When dissolved in warm water, the magnesium offers many benefits to the body. Magnesium helps your body produce melatonin which helps you get a better night's rest. Magnesium has also helped improve moods with an increase of serotonin. Epsom salts help relax muscles, reduce muscle soreness and relieves muscle cramps. Whether it is for emotional or physical reasons, adding Epsom salts to your bath has inherent benefits.
Essential Oils:
When I use Epsom salts, I like to kick things up a notch and include essential oils. By adding the oils to my Epsom salts, the oils have a chance to disperse throughout the bath water, rather than just float on top like an oil slick. (Nobody wants that!) I take about a half cup of Epsom salts and add 4-8 drops of essential oil. After stirring or shaking in a jar, I pour the Epsom salt and oil mixture into my filling tub. Not only do I experience the benefits of the essential oils aromatically as the scent fills the room, I also get the topical benefits as well.
Favorite Recipes:
I like to mix things up, kind of like a mad scientist, with my Epsom salts. I like to mix something that has great physical benefits with something that helps with my emotional needs. Afterall, my baths are to both relax my body and my mind. When I first started out, I would rely on recipes though, so I'm going to share two of my favorites with you.
Chill Out Dude!
½ cup Epsom salts

3 drops of Peace and Calming essential oil

3 drops of PanAway
Happy Mama
½ cup Epsom salts

2 drops Bergamot

2 drops Northern Lights Black Spruce

2 drops Frankincense
Start your tub running warm water while you mix up your salts.

Put the Epsom salts into a small bowl or little mason jar. Add the essential oils from the recipe of your choice.

Mix the oils into the Epsom salts by stirring or shaking in the jar.

You want to pour the mixture in a tub that is about half way full. This allows the flowing water to help with mixing the bath salts throughout the tub.

Let the tub finish filling and then enjoy your relaxing oasis.
Not all essential oils are created equally. If you want to know what I use, send me a message and I can fill you in on the only oils I trust for my family.
Interested in increasing your overall wellness? I created a free guide to kickstarting a healthy school year. It is perfect whether you are a teacher, student or any kind of human. Check it out over here.
Want to subscribe to my blog so you don't miss a thing? Click here and I'll shoot you an email whenever a new blog post lands.
Disclosure: This post may contain affiliate links. That means I may make a small commission from any purchases using the link at NO cost to you. All opinions are always completely my own.
Want to subscribe to my blog so you don't miss a thing? Click here and I'll shoot you an email whenever a new blog post lands.