This yearly planner changed my life! I love that I can see 3 months on each page to help me plan all the things. There is room on each day for you to write something. The weekends are shaded so you can make plans at a glance. When the whole year is laid out in front of you, planning is made simple.
The possibilities are endless for how to use this planner. Check out my favorite ways to use this planner below: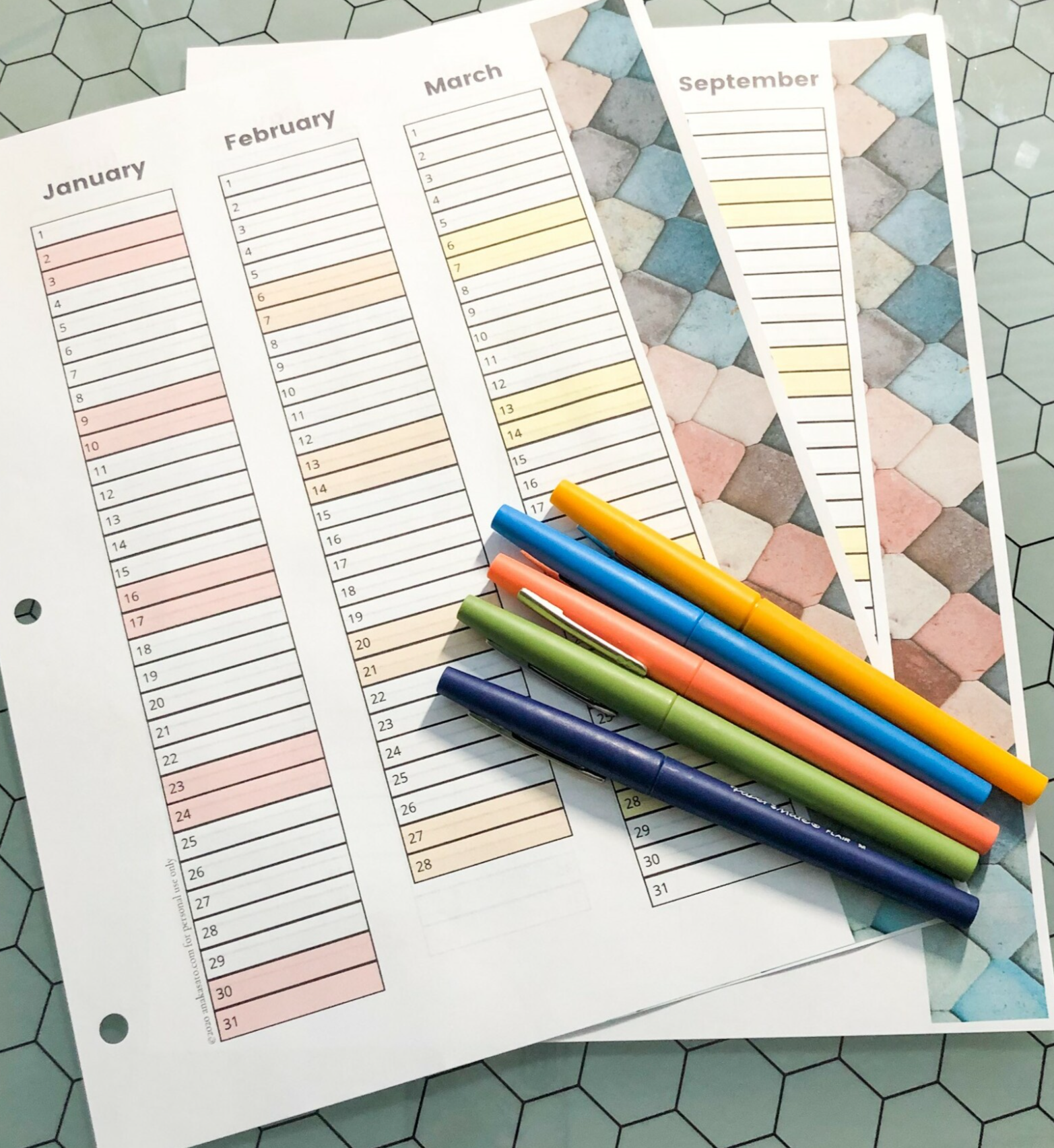 Family and friends birthdays

- You don't need to rely on Facebook to tell you when people have birthdays. Use the yearly planner to write them all down so you don't miss a celebration.

Appointments - Ever called the doctor's office and the earliest you can be seen is weeks or even months away? Well, this planner gives you a glance ahead without even needing to flip all those pages on your monthly calendar.
Social media plans - Are you trying to plan content on social media? Use this planner to jot down your ideas to stay on track.
Unit planner - Educators and homeschoolers alike can use this to plan out the units for your lessons. See how it all fits together by writing in your overriding themes through the year.
Step and activity tracker - Write down your steps or minutes of activity every day to track your progress through the year.
Weather - Record the weather each day to spot some trends through the year.
Work schedules - Is your work schedule less than predictable? Use this planner to mark your work days so you and your family know what to expect.

The list goes on and on...
Which is your favorite reason to get this yearly planner? Did you find more than one idea? The beauty of this download is that you can print out as many copies as you would like for your personal use. Keep one in your kitchen, one in the office and one in a binder to meet all of your needs.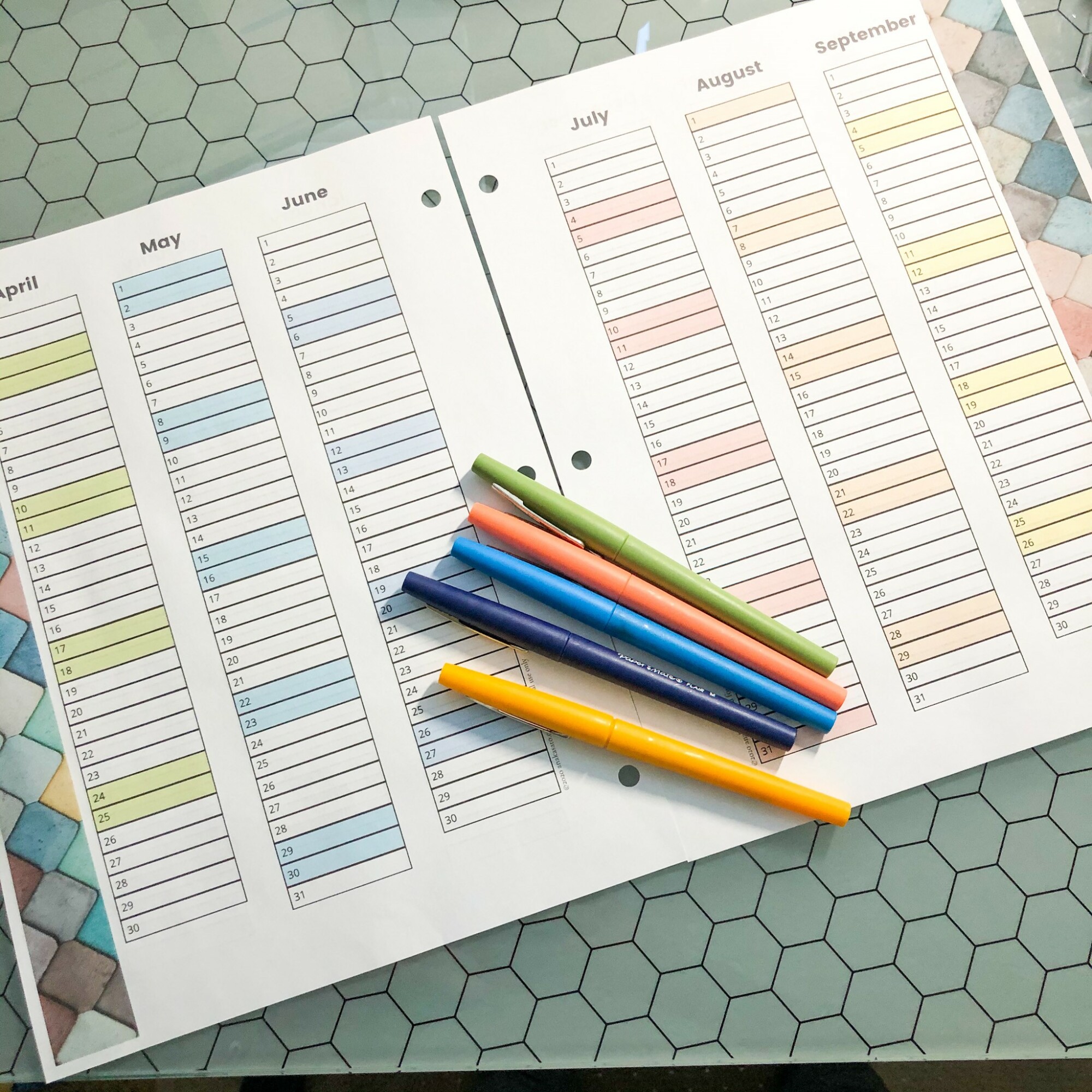 $7 for the only planner you'll need this year!