Mar 9, 2021 03:15 PM Central
Annie Nakasato
Having a simple nighttime routine gives my morning self all the feels. If I can set up my morning self for success, I will do it every time. She deserves it! By doing these steps, I can be the healthier less stressed version of myself living in a tidy home.
Step #1 Prep Meals for the Next Day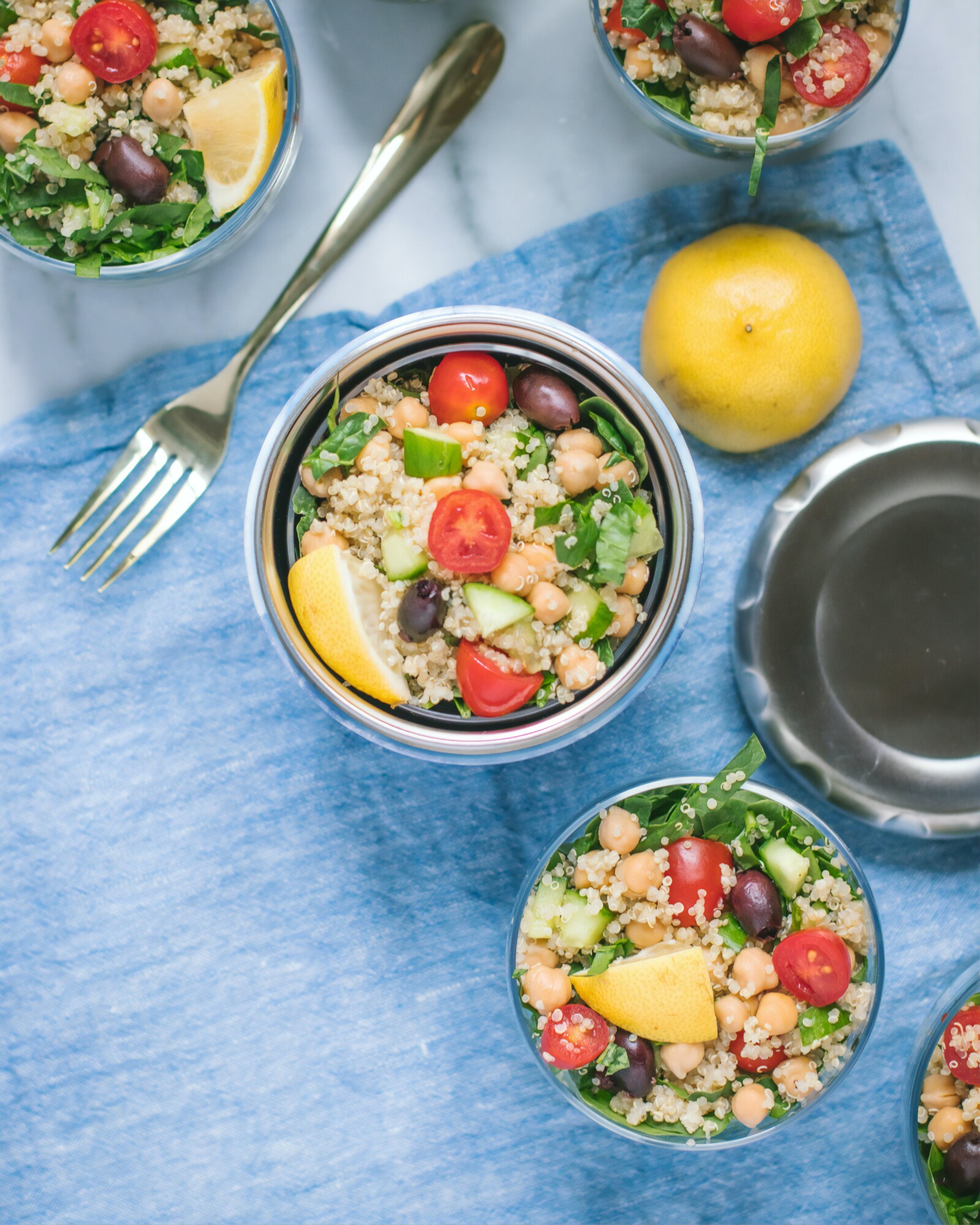 I generally start this step right after we clear the dinner dishes. When I worked outside the home, I would use the dinner leftovers to make my lunch to go to work the next day. The rest, would be fair game for my husband to consume at will. By portioning out what I wanted, we avoided any confusion that would mean I'd have to resort to something from the freezer that was a whole lot less nutritious. Now, I don't go out much, but I will still portion out something that I love as leftovers for my lunch the next day.
If you are packing lunches for school, you can prep much of that the night before to streamline your morning. I would portion out lunch items into containers or bags ahead of time and either place right in the lunch bag or in the fridge, easy to grab in the morning. I found that doing this in the evening saved a lot of headaches in the morning.

Step #2 Empty the Sink
This step takes me way back to my FlyLady days. Did you ever do the FlyLady system to keep your house clean? I'm sure she's still around, but that takes me back close to 20 years. One of her key principles is to shine your sink. The theory is that if your sink is clean, you are less likely to leave things sitting in it and more likely to just clean those dishes as you go. She's not wrong!
Before I head to bed each night, I empty out my sink. Sometimes that means just rinsing and putting in the dishwasher. Sometimes, that means I hand wash the pots and pans or snack bowls. Either way, I'm scanning our kitchen and great room for dishes that I can take care of now. There is nothing worse than waking up in the morning to the sink full of pots and dishes that were "soaking" from last night. Gross! Let's face it, soaking a pan is really code for, I just didn't want to put in the work to clean it. I have found that in most cases, if I clean a pan right away, it doesn't actually require soaking.
After my sink is clean, I check the dishwasher to see if it needs to be run. I love to start it at bedtime so we have clean dishes in the morning. In our family of 4, we run it about every 2-3 days. In some families, this will be a nightly event. We do a fair bit of hand washing throughout the day, so we don't fill it up so quickly. Having the dishwasher clean in the morning means that I can unload it while my tea is steeping. For years, I avoided unloading the dishwasher as one of those chores I abhorred. I don't know why. I finally did it while my tea timer was going and realized that it took less than 5 minutes. Silly me!

Step #3 Clean Your Face
When I retire to my room at night, I start getting ready for bed by washing my face. It's my way of washing off the day and taking care of my skin. From taking off my makeup (when I wear it) to cleansing my skin, to moisturizing, I love this part of my routine. It is like a little mini spa treatment every day. Sometimes, I even throw in a little bid of jade roller time with my favorite beauty serum. Heavenly!
When you clean your face at night, you wash away the toxins that have accumulated on your skin throughout the day from the environment and products that you have encountered. You are also cleansing your pores and allowing your skin cells to regenerate overnight. Plus, this is the perfect time to let all your favorite lotions and potions soak in and do their thing.

Step #4 Set Out Your Clothes
One of the easiest ways to improve your morning is to set out your clothes for the next day. I love to set out my outfit for the day the night before. Actually, when I was working outside the home, I would plan out my whole week's clothes by hanging things in order in my closet. Sometimes, I would swap things around based on the weather or my mood, but I at least had a plan. Now, I still set out what I plan to wear. It is a habit that has taken hold quite strongly in me.
This is a great strategy for kids too. By setting out clothes the night before you can eliminate all kinds of debate in the morning. Involving kids in this process helps too, even if it is just deciding between the red or grey shirt to go with those pants. They are empowered and you have a happier home.

Step #5 Start a Diffuser
My bedtime routine would not be complete without running a diffuser in my bedroom. It sets the stage for relaxation and helps promote good sleep. Getting adequate sleep at night improves our overall health and wellbeing. I like to set the tone in my room as soon as I retire for the night. I start my diffuser, then, I do all the other things in my room. Now, if you are not an essential oils person, I get it. I didn't include this step earlier, because I know that some people are just not interested in a diffuser. That's cool. I actually have some great linen sprays and roller blends that I use when I can't have my diffuser with me. The effect is similar in that you are preparing the space for sleep.
I tend to go in fits and starts with bedtime diffuser recipes. I will use one over and over, then shift to another one. I mix up all kinds of things on the fly depending on what I feel like I need. It is really a personal thing for what you prefer and what works best for you. What works best for me may not work for you. That's the funny thing about essential oils. It can be a very personal experience. Thankfully, there are many options to choose from. You just need to be willing to give it a try. The following is one of my favorite nighttime diffuser recipes. I have more where this comes from, just send me a message and I can share more.
Sleepytime Diffuser Blend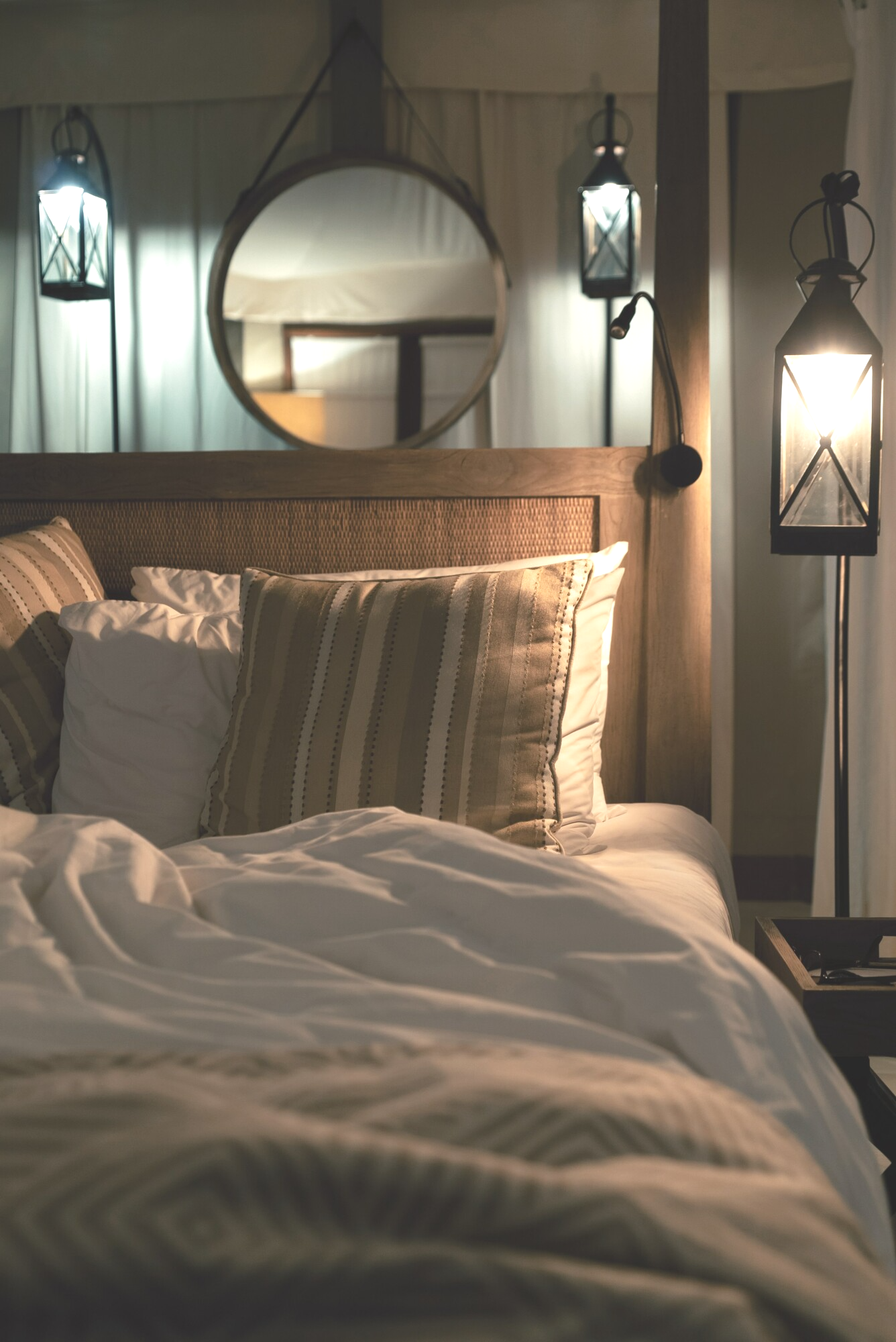 Ingredients
3 drops Lavender
3 drops Cedarwood
3 drops Stress Away
Instructions
Start in bedroom diffuser 15-20 minutes before bedtime.
By following these easy steps, my morning self can hit the ground running, ready to conquer whatever the day has in store. I can't control everything, but I can control these things and I have found I am much happier for it.
What is something on your "never miss" nighttime routine list? What do you do every night to give yourself a leg up? Share in the comments below.
Not all essential oils are created equally. If you want to know what I use, send me a message and I can fill you in on the only oils I trust for my family.
Disclosure: This post may contain affiliate links. That means I may make a small commission from any purchases using the link at NO cost to you. All opinions are always completely my own.
Want to subscribe to my blog so you don't miss a thing? Click here and I'll shoot you an email whenever a new blog post lands.