Feb 3, 2021 01:27 PM Central
Annie Nakasato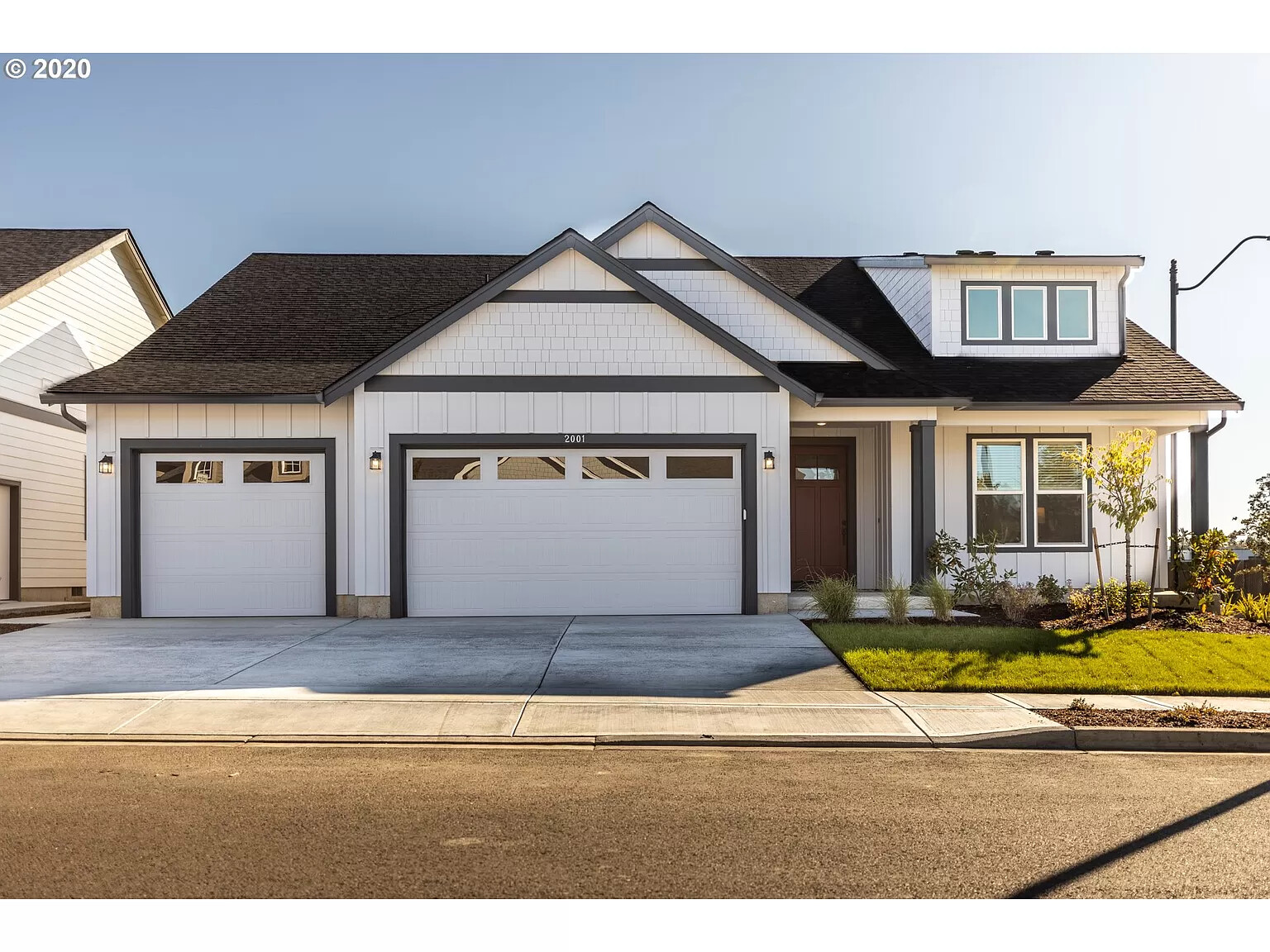 Lord willing, this is the house that I'll be writing from for my next blog post. I know it sounds dramatic, but it has been 9 months since we have truly been in a home that we can call our own. Surely, we were not homeless by any means, but between a "vacation rental," my mom's house and another rental home, we are thrilled to finally be moving into a place that is all ours. After all of the paperwork we have scanned and submitted, electronically signed and even re-scanned and re-submitted at this point, we finally get to close on our new house.
The real estate market during a pandemic is a funny thing. While selling our home in Texas was an experience that was relatively easy (despite "selling" our house 3 times), we are apparently still in a seller's market. We have found that there is very little home inventory as they call it. Homes that go on the market right now are snatched up in a matter of days if they are priced reasonably. A lot of people have been moving into our area because it is a bit further out from the big city and many people are telecommuting now so they can work from anywhere. It has been an exhausting process, to say the least.
We started out with goals in mind, as all buyers do. We wanted certain things in our new home.
We wanted space to stretch out from our neighbors, because you just never know what kind of neighbors you will have.

We wanted extra space for my husband's theater room, because we love to watch movies with amazing sound.

We wanted a third car garage because we have 4 drivers now and that means cars that need a space to park off the street.

We wanted a home that was not a full renovation in the making. We are fine with cosmetic things, like paint and flooring, but we aren't crazy about trying to tear out a whole kitchen while living in the home.
As we began searching though, we looked through what is out there and we started to make compromises. Maybe we don't "need" that thing on our list afterall. What if we tried this one that is a fixer upper and started working on it before we moved in? What if we had our teenagers share a room so they could have a separate study space? What if we have a 2 car garage but enough street parking to make it work? What if we get a smaller lot with less yard to maintain? So many questions to ponder.
We went to see some available homes in person about a month ago and it became quickly apparent that what we dreamed of was just not out there right now. So, we went a different direction. We entertained a serious fixer upper for a night and then saw some beautiful new construction homes that were finished and ready to move in. When comparing similarly priced homes and one was brand new and needed no work done to it, our decision was made for us. We put in an offer that was accepted the same day we saw the home.
The new neighborhood is in the same town we have been living in with our rental. We will miss the amazing views that we have enjoyed for the last several months, but we won't miss the hilly drive. Our new home is in a quiet neighborhood within city limits which means that we have better access to a strong internet signal and we are a bit closer to shopping. It is all on one level which will make moving in much easier. We are excited to move in and set up everything in the new place. I can't wait to share my favorite parts with you all soon.
I've been using my Yearly Planner to keep track of all the important dates throughout the move. It has been lifesaving to make sure we have the rental house cleaned before the carpet cleaners come and ensure that we know when the last garbage pickup is for our rental and the first pickup in the new house. With all those balls in the air, I love having one place to anchor it all.
Take a peek at it over here and get yourself a copy.
Disclosure: This post may contain affiliate links. That means I may make a small commission from any purchases using the link at NO cost to you. All opinions are always completely my own.
Want to subscribe to my blog so you don't miss a thing? Click here and I'll shoot you an email whenever a new blog post lands.