Nov 3, 2020 12:38 PM Central
Annie Nakasato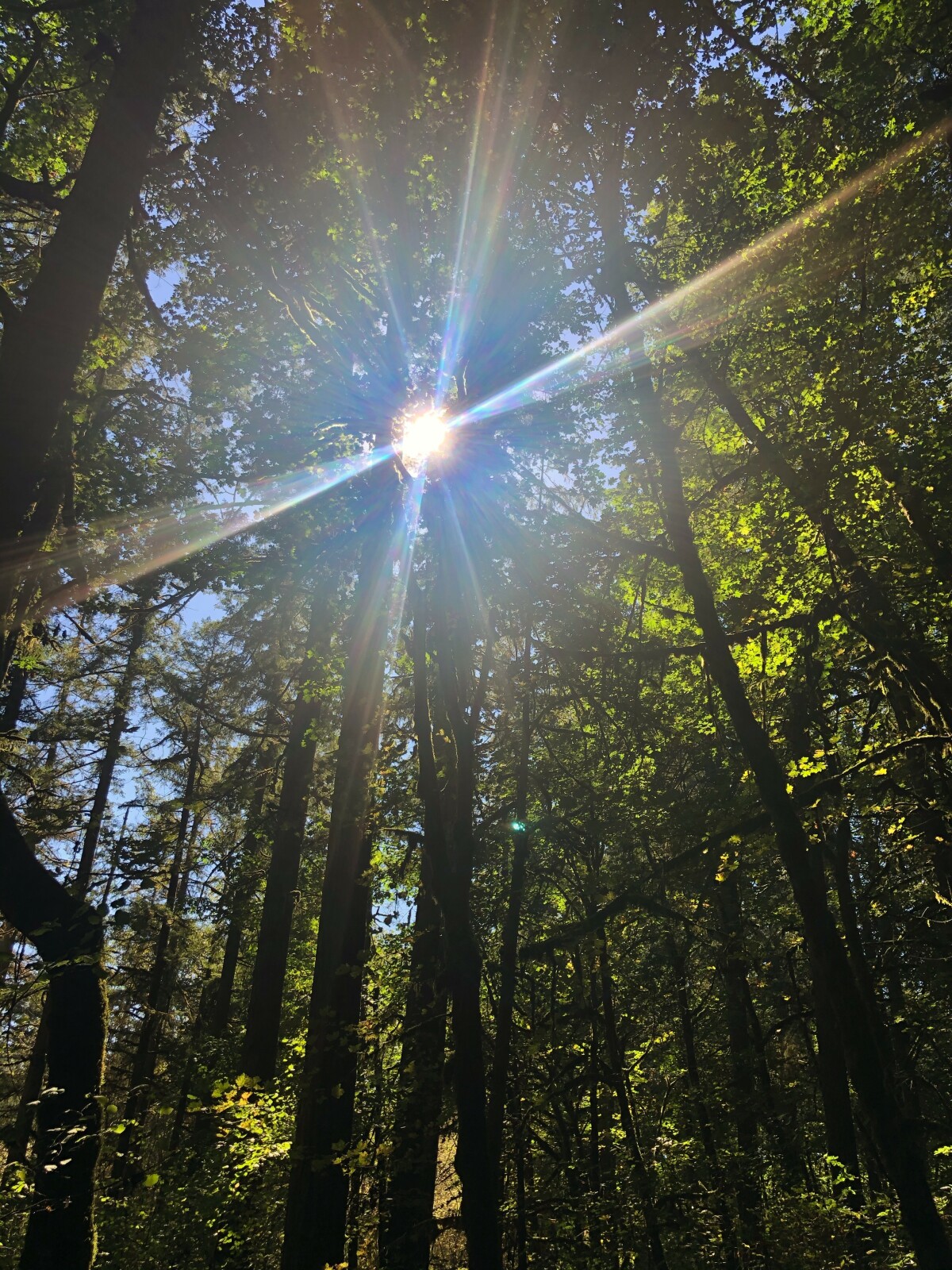 As we begin November, my mind races to the end of the year. How can it be approaching so quickly? I know that 2020 has been a challenge, to put it mildly. I know many are wishing it would just end already and we could get a fresh start. I totally empathize with that.
I feel like there are some parts of 2020 that I would like to hold onto a little bit longer. These are my silver linings, if you will.
Keep Back!
I want to keep the physical distancing in lines. I really don't need people all up in my business, bumping into me with their grocery cart. Imagine those theme park lines without anyone pushing and shoving to be as close as possible. There is something nice about having some boundaries that protect my personal bubble. It almost feels like a reset to polite behavior, allowing the strangers around you some space. I am seeing parents work to train their children to stay to the side in grocery store aisles and keep close to them in lines without wandering off. Isn't this just good manners? Perhaps we needed a reminder of that. It works for me.
Now, do I want this to extend into all areas of life? Of course not! I want to be able to hug my people, but strangers, not so much.
Reservation Systems
I love how places like zoos, nature parks, farms and even theme parks have gone to using reservation systems to better distribute their crowds. I hope this continues going forward. If I am going to the zoo, for example, I would love to know that I am not going to be joined by everyone else and their brother. I love how making a reservation means that not everyone will be clamoring to get in at once and it also assures that I can get in when I arrive, rather than be turned away due to capacity. I understand having limits on attendance to places like this and I appreciate how much more valuable the experience can be when visitors are not all crammed together like sardines. You already know I like my personal space bubble, so this works for me.
By planning ahead, we can get an enhanced experience. Sure, you can't just decide on a whim to go somewhere that requires a reservation, but you can plan for it. It requires a shift in thinking to do some research ahead of time, but the payoff is awesome. Remember thinking you had a great idea to go someplace only to arrive and find the line a mile long of other people who had the same thought as you? I'll take a reservation over disappointing those kids or enduring ridiculous lines with cranky kids any day.
Technology
The reminder that we can connect with our loved ones in different ways is important for everyone. I am thinking of how many more phone calls, Facetime and Zoom calls we have done with family and friends to keep connected when we were encouraged to stay home. I actually know more about what is going on with my family that is scattered around the country now than I ever did before.
Regular Zoom calls with my family have been life giving these last several months. We get together on Zoom to chat, give updates, hear from the cousins and just reconnect. There are weeks where someone has another commitment and cannot attend, but the rest of us continue on. There are also weeks where someone attends from a different location. This is always exciting for those of us who are not getting out much.
Separation is hard, but there are ways we can stay connected. Thankfully, we already had these tools available to us. We just forgot to use them. Now, I imagine that as time goes on, we may decrease the frequency of those calls. For now though, they are a perfect reminder that we are not living in isolation. We can commiserate together and laugh together, even on video.
Family Time
Concentrated time with my family is another thing that I want to savor. As my girls get older, I know that our days together under one roof are numbered. I am loving being able to spend time with them around the table, doing movie nights together and working on family projects. In a pre-pandemic world, my oldest would have been gone most of the day at college, meeting new friends and having a social life of her own. The pandemic put a damper on those plans, which truly stinks for her, but this mama is enjoying the silver lining of a few more days with her to myself.
We have instituted regular movie nights around here. We rotate who chooses our movie for the night. This is something we enjoy most every night, save the nights we are watching a soccer match. It has been an adventure to walk through various movie genres to see what is interesting to the girls. We learned the hard way to always check IMDB for the parent's guide to see what we are getting ourselves into. We have watched some classics, some new movies and some that probably should have stayed unwatched. Through it all, we are having fun bonding over these movies, the good, the bad and the hilariously ugly.
Hubby Home
Having a pilot for a husband means that we are used to extended periods of time with him gone for work. That generally means unreachable for a good amount of the day because he doesn't take phone calls when he's flying (thank goodness!) or he is getting much needed rest and interruptions are not conducive to his mental alertness. During this pandemic, air travel decreased so dramatically that he found himself at home for weeks that turned into months. Thankfully, he was still getting a paycheck during that time.
For me, this meant that he was home during our move halfway across the country. He was here when the movers arrived with our belongings. He was here when the internet needed to be self-installed. He was here when we were setting up all of the accounts for new services. He was here to get driving and auto licenses. He was here through it all. Having done many of those things solo before, I am so grateful for this time. Now, I know he is going stir crazy, as any pilot who loves what they do would be feeling.
I am selfishly enjoying the time he is here because I know it won't last. We will look back and remember fondly the days that he followed me around the house asking what I was doing. I will miss the delivery of my tea when it has finished brewing and go back to drinking warmish tea because I am forgetful. These rhythms of ours as we go about our days will be fond memories for sure.
There are plenty of things about this pandemic that I would like to give right back and get a full refund, thank you very much, but these things are the parts that I think could hang around for a bit longer.
Would you add anything to my list of things that we should keep?
If the stress of current events is getting to you, hop on over to this blog post about mindfulness to get some easy strategies you could do right now to help you cope.
Want to subscribe to my blog so you don't miss a thing? Click here and I'll shoot you an email whenever a new blog post lands.
Disclosure: This post may contain affiliate links. That means I may make a small commission from any purchases using the link at NO cost to you. All opinions are always completely my own.
Want to subscribe to my blog so you don't miss a thing? Click here and I'll shoot you an email whenever a new blog post lands.