Sep 22, 2020 02:04 PM Central
Annie Nakasato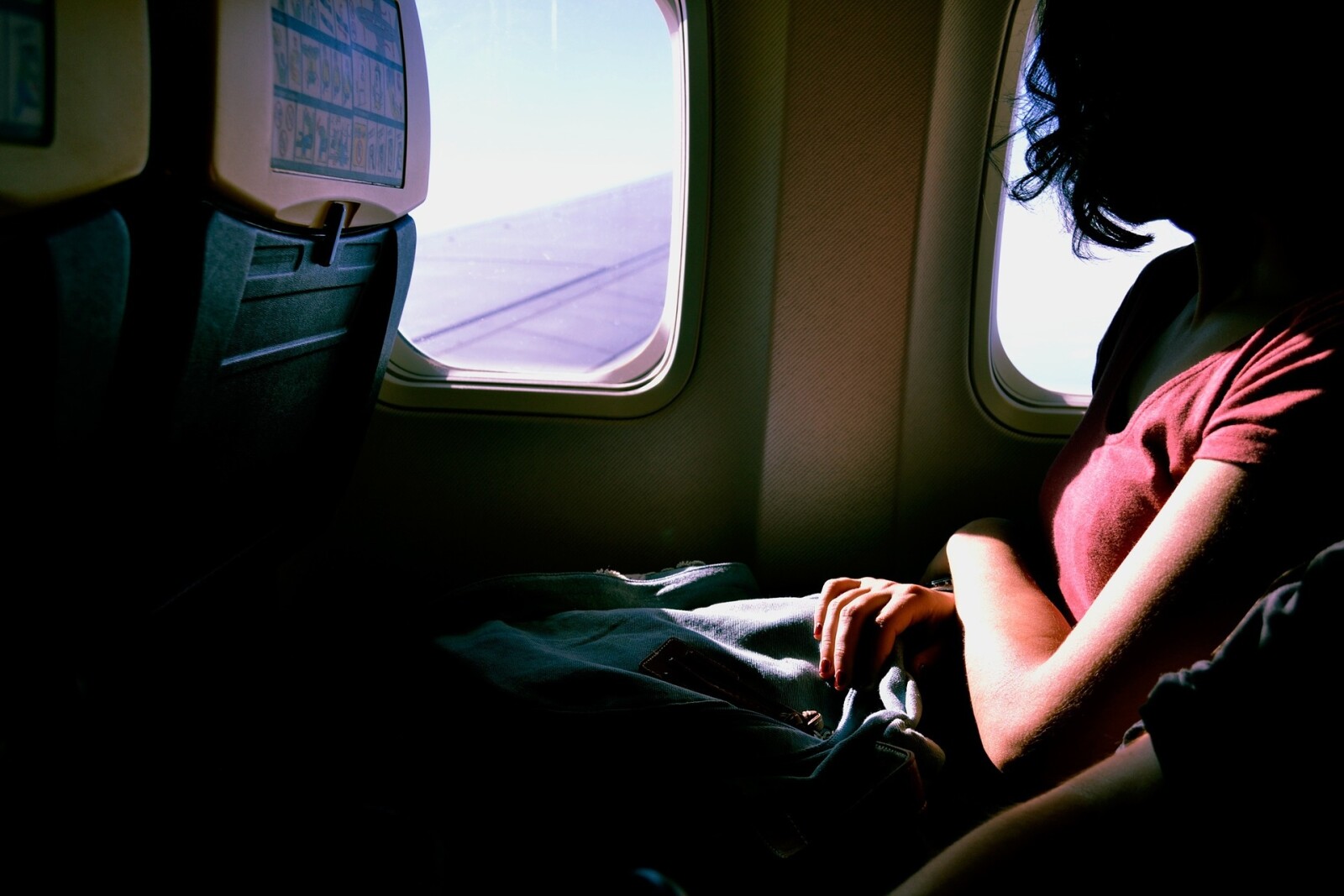 We are in the final installment of the Travel Series today. We've talked about planning, packing and road trips so far. If you missed one of those posts, click on the links to catch up.
Today, I'm talking all about airplane travel. Being the wife of a pilot, we have extensive airline travel experience. We traveled as a couple, with just me and the kids, as a whole family and solo too. Airplane travel scares some people, but there is nothing to fear. I know those pilots in the cockpit want to get to their destination in one piece just like their passengers. Preparing to travel by plane can be daunting if you don't know what to expect. Here are some practical tips that are tried and true.
Booking
When you book your flight, it is tempting to seek out the best price possible. I want to save a buck as much as you, but read that fine print. Check to see what is included in your fare. You may save money by not getting a seat assigned ahead of time, but when travelling with a family, this could be stressful and may be worth paying extra to avoid. Budget trips often do not include checked bags in the ticket price. This works if you are just taking a carry on, but can really add up if everyone has luggage to check.
When it comes to seat assignments, it pays to do a little research. There are some great websites out there like seatguru.com that give details about particular seats on an airplane. You can find out ahead of time if your seat reclines, has extra legroom or power outlets in the row. Sitting in an exit row can also pay off with that extra legroom. You must meet certain requirements of age and be physically capable (no small kiddos allowed). Personally, I like an aisle seat so I can get up and use the restroom whenever I desire. It's a curse of having a tiny bladder! On the other hand, my hubby prefers a window seat so he can sleep and not be bothered by people (like me) trying to get out of the row. If taking pictures out of the window is important to you, then a window seat is the only way to ensure you have that opportunity. You can't make the window person open the shade, unless you are married to him!
Bulkhead seats sometimes can be tempting to book because you don't have anyone in front of you reclining into your space. There are a couple of things to keep in mind before booking them though. First of all, you cannot keep any luggage at your feet. This means, even a purse needs to be stowed in the overhead bin for takeoff and landing. With no seat in front of you, your tray table is generally hidden in the armrest and fold out to go across your lap. This is not a big deal, but it may restrict your movement when you have a drink sitting on the tray.
Security
Going through security can put undue stress on people. Here are a few things that you can expect. Of course, things tend to change from time to time, so be sure to check tsa.gov for the most current information.
When you approach the first TSA agent, you will want to have your boarding pass and ID ready. A mobile boarding pass is fabulous for this, because you just scan it yourself and show your ID. In some locations, there is now an automatic ID scanner that reads the information needed and the computer verifies that you have a boarding pass for today's travel. It is pretty slick and I hope more locations get those machines. After you pass that point, you can re-stow your ID as you won't need it again. You will want to put your phone in a pocket of your carry on or purse to go through the scanner.
When I walk up to the conveyor belt with my luggage, I pull out my quart size liquids bag and my tablet to put separately in a plastic bin for scanning. Right now, all larger portable electronics need to be separated from your bag for scanning. I'm hoping this changes soon, but being aware of this can save you from rummaging through your bag and slowing up the line. I slip off my shoes (wear socks!) and put them in a bin as well as any jacket or sweater I am wearing. Be sure nothing is in your pockets. Once my things are on their way through the scanner, it's time to get myself through the screening too. Once invited through, you just follow instructions and it is easy as can be.
After security is complete and I have all my things back, I move away from the crowd and get "recombobulated". I put my tablet back in my carry on and I redistribute my liquids to their proper locations in my purse or carry on. It's a little thing, but it helps me feel more together if I can find my lip gloss where it is usually.
Some points to consider when you are packing for air travel:
Do think carefully about the liquids you are bringing. You can only take 3 ounce containers through security in your quart size bag. This does not mean that your nearly empty full size toothpaste tube will pass. Often when I travel, I will swap my face cleanser for a solid charcoal bar so I don't have to find a small enough travel container. **Remember, you get a quart size bag for every traveller. Moms, this means that your kids can have one too and you fill it with whatever products you need. It doesn't have to be things that only they use. (I have been known to borrow space in my family member's quart size bags!)

Your checked bag needs to be under a certain weight to avoid extra charges. You can certainly pack a heavy bag, if you are willing to pay for it. These regulations are in place so that the people handling your luggage don't throw out their backs trying to move your bag. Those heavy bags get special tags so they are forewarned about the weight. I use my luggage scale to be sure that I'm not too close to the threshold when I travel. I even pack that scale in my carry on so I can double check on my return trip.

Take a picture of your luggage before you check it in at the counter. This can save headaches of trying to remember what it looked like if, heaven forbid, your luggage doesn't come off the conveyor belt at your final destination. I think I'll remember what it looked like, but it is so much easier to have a picture to remind me of the details when I am stressed.

Don't pack a dense carry on. If you are an avid reader, it may be tempting to bring a stack of books on vacation with you, but if they are all in your carry on, it can look like a big dense blob on the security scanner, so they may need to verify that's what it is by performing a secondary screening on your bag. It's not a huge deal, but I tend to prefer not lingering at security if I can help it. Of course, if this is the only way to prevent your checked luggage from being overweight, you've got to do what you've got to do.
Wondering what I've gotten secondary checks on during my family's travels?
Books, lots of them. (dense blob on the scanner)

A string of fairy lights shoved into a Nalgene water bottle to save space. (somehow the wires and battery pack looked suspicious)

A stuffed penguin with beads in the belly that you can heat up like a heating pad. (those beads are better suited for checked bags apparently)
Food
Gone are the days when airlines provide free meals unless you pay for First Class seats. So, you need to have a plan for eating. I will pack a few favorite snacks to enjoy during my flight. I like to bring a granola bar, some salty snack and a favorite candy. This will often be all I need to get me to my destination. If you are on a longer flight, you may need to plan for more. Bringing something grab and go from the airport onto the flight could fit the bill for you. Also, consider the onboard offerings of your airline. You'll want to research these ahead of time so you know what you are getting into. We have really enjoyed some of the snack boxes that are available. There is something fun about opening all the tiny packages and nibbling different flavors on an airplane. It always seemed to help my kids pass the time. We would inevitably swap a few items amongst ourselves for our preferences, but the novelty of it all made it fun.
Entertainment
Most airlines have their own app these days that also includes entertainment options for during your flight. Be sure to download these apps ahead of time, especially on those tablets. Be sure to bring those headphones because the other passengers may not want to listen to the Frozen II soundtrack too. It is also a good idea to download a movie or tv show ahead of time, so if the onboard internet signal goes down, you have a backup. Trust me!
Travel can be so much fun when you are prepared. I hope you've enjoyed this little travel series.
What tips would you add to my list?
Join my community of moms trying to make the best life for their families right here.
Want to subscribe to my blog so you don't miss a thing?
Click here
and I'll shoot you an email whenever a new blog post lands.
Disclosure: This post may contain affiliate links. That means I may make a small commission from any purchases using the link at NO cost to you. All opinions are always completely my own.
Want to subscribe to my blog so you don't miss a thing? Click here and I'll shoot you an email whenever a new blog post lands.