Sep 15, 2020 11:26 AM Central
Annie Nakasato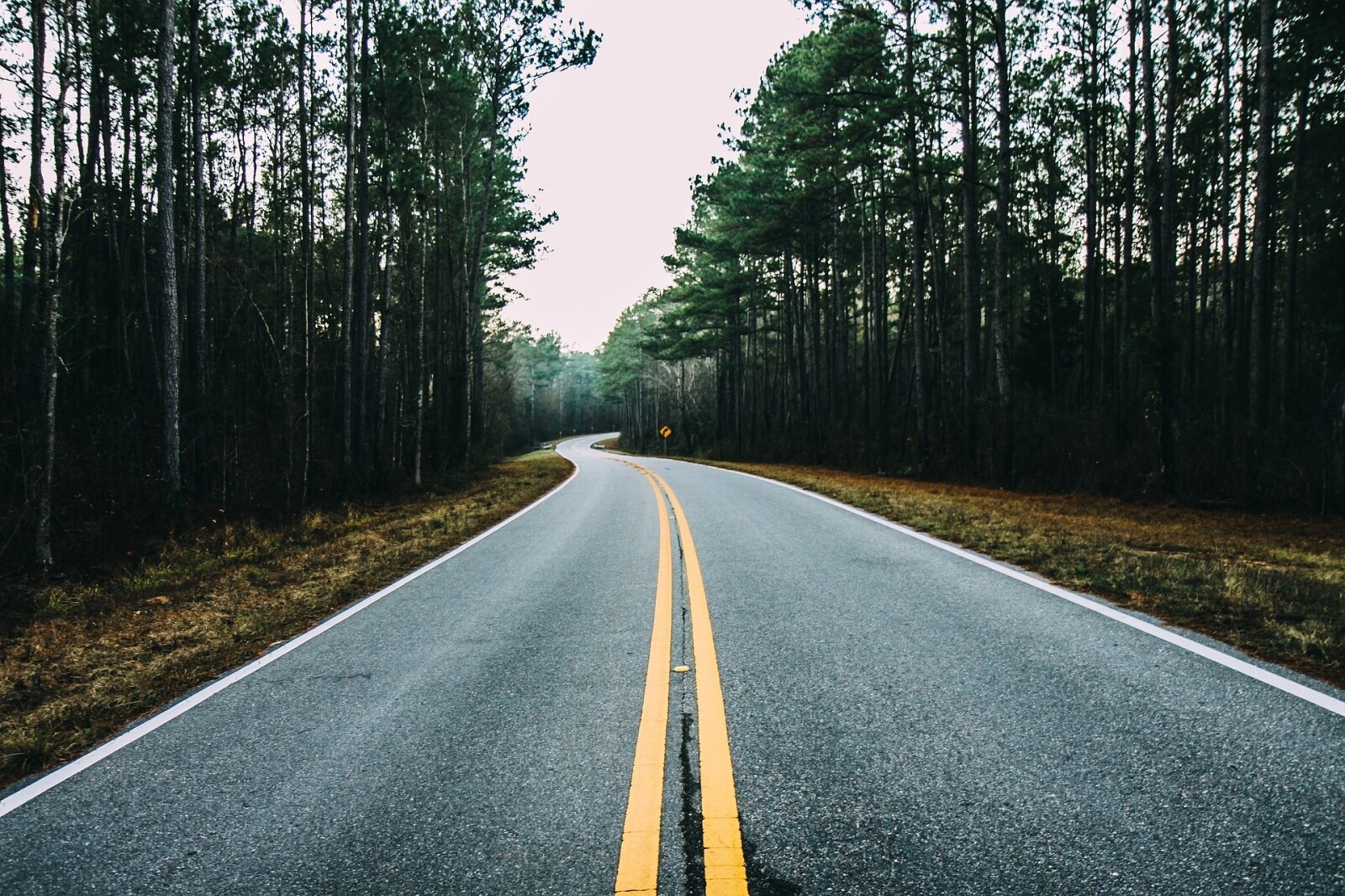 This week, in my Travel Tips Series, I'm talking all about road trips. My family has done our share of in state travel or to adjacent states. We also did a major move from Washington to Texas by car, of course that was just me and the kids. We picked up some great driving tips along the way.
Catch up on the first article about planning your trip with ease here. Or hop over here to find my packing tips.
Deciding Your Route
One of the first things you will decide is your route to travel. There are some things to consider here. Are you going to plan for the most efficient route or are you looking to enjoy the journey and find scenic spots to stop along the way? Either way, you need to decide so you share the expectations with your travel companions. It won't work well if you have different expectations. Stopping for scenic roadside attractions can make your travel a lot more enjoyable and memorable for the kids. Of course if your destination is the place you want to prioritize your time, you may want to forgo the scenic stops.
How long do you plan on driving each day? I discovered that for me, I could go no more than 10 hours of driving solo. If I was sharing the driving, we could do more. After about 10 hours I could tell I was not at my best and needed an overnight stay someplace stat. This factored into our driving plans. I could use that information to plan our route.
You also want to plan in some breaks in your drive, no matter if you are doing the scenic route, or the get there as fast as we can route. I grew up with a dad who would not stop the car on a 5 hour drive, even when we were begging for a pit stop. This now means that I am hyper aware of places to stop along the way. I may have grown up with a side of the road coffee can, but that's not how I roll today! I generally look for a reasonable stopping point sometime before lunch, at lunch, and sometime in the afternoon before we reach our overnight spot. Those spots can be a rest stop with restrooms, gas station or fast food restaurant. It could even include one of your scenic stops along the way. It all depends on what you find works for your route. Everyone can enjoy a little stretch of the legs, even if they don't need to use the facilities. This leads to happiness for the whole car.
Weather conditions are another consideration in your travels. You may need to factor in extra travel time if the weather forecast is showing storms or icy conditions. Be weather aware and you can save yourself some headaches. Winter weather travel means that you should have alternate routes checked out ahead of time. You may even need to consider being flexible with your travel dates if a storm is predicted. Another factor that is important to note is which direction you are traveling when the sun is low in the sky. This is generally not something you can avoid, but acknowledging that it may increase eye fatigue is something to consider.
Snacks
Road trips are so much fun if you put some thought into planning. While we want to take some driving breaks along the way, we don't necessarily want to spend all of our cash in the roadside convenience stores. One way we avoided that trap was to plan for snacks. I packed a cooler with our favorite travel drinks. This meant water bottles, juice boxes and the like. It was way cheaper to buy them in the grocery store than in singles at a gas station. Plus, we didn't need to stop for someone to get a drink. I also would pack some dry snacks into pre-portioned bags. If the backseat was calling for food, I could just toss a snack bag back to each person and they were happy. It didn't end up being a whole meal because they weren't grabbing into (and consuming) the whole bag. We loved having fresh fruit and veggies ready to go as well. These were great to toss on the top of the cooler (think apples and bananas). Now, I would also pack some special treats in the way of candy that we didn't normally purchase, but would be special for our trip. This was a fun way to add some mystery to the trip. What? Mom is giving us candy? Wahoo!!
Kid Entertainment
When my kiddos were really little, we didn't have those smartphones and tablets. We did utilize portable dvd players back in the day. That is probably a silly recommendation now, but I mention it because that was our reality. I would queue up a favorite video before we left and they would watch it whenever they wanted in the back seat. Now, you can just hand them a phone or tablet and they are probably better at finding entertainment than I am.
If you don't want them on electronics the whole time, there are other fun things you can do. We loved doing travel bingo. You can find free printables on Pinterest pretty easily, or make your own. We loved trying to find travel signs or cows or railroad crossings. Another fun one was an alphabet game. We would look for a sign or object that started with the letter a, like an airplane. Then the next thing needed to start with b and so on. If you really want to tax your brainpower, you can play the "I'm going on a road trip and I'm going to pack…" game. This one is also alphabetical, but each new person has to recap what the other people said. So much fun!
I liked to pack some super-secret slow release bags of fun for my kids. It was slow-release because I would only give them one bag every few hours to keep things fresh. In the bags, I would put small trinkets, toys, coloring books, etc. that I had been collecting leading up to the trip. I never let the kids see what I had collected so they would find a small surprise every so often on the trip. Keeping things fresh kept my kids happy. Something new to play with took care of lots of boredom.
I loved to give my older kids roles on longer drives. I would let one be a navigator. This meant that I usually would give them a printed map of our route for them to highlight after any stops we made to show our progress. They could remind me of the next town we would pass through. There were lots of great educational opportunities in that job. They can also monitor your gps navigation, but I love an old school map that they can write on.
Another job I would give is the job of journaling. I would have that child record in a spiral notebook what we saw along the way, where we stopped, what we each ate, etc. They could include pictures they drew of the landscape, or whatever struck them as interesting. We could keep it going during our trip and it even worked as a school assignment many times. It was always fun to look back on those trip journals.
Lodging
If your road trip requires an overnight stay along the way, you will need to think about where to stay. If you have friends or family living along your route, that is fabulous. We generally did not, so we had to plan for a hotel/motel. Some things to consider for us, were hotel reward points. If you are a member of any of those programs, you will want to check out the locations along your route to plan accordingly.
We always prioritized a hotel with a pool on our long distance drives. My favorite part of the overnight was letting the kids get their wiggles out with a good swim. This helped them sleep better in the hotel bed and that translates into a happier mama and kids the next day.
We loved the flexibility that a road trip gave our family. We were not stuck with an airline schedule. We enjoyed having our own car to drive at our destination and it generally saved us money.
Talk to me....Where does your family plan to go on your next road trip?
Continue on to the next post in the travel series here.

Join my community of moms trying to make the best life for their families right here.
Want to subscribe to my blog so you don't miss a thing? Click here and I'll shoot you an email whenever a new blog post lands.
Disclosure: This post may contain affiliate links. That means I may make a small commission from any purchases using the link at NO cost to you. All opinions are always completely my own.
Want to subscribe to my blog so you don't miss a thing? Click here and I'll shoot you an email whenever a new blog post lands.